I have this big tub that I bought from a second-hand store many years ago. I used to fill it with water for my kids to play with in the garden but when they were no longer interested, I turned it into a planter. Every season I plant a different edible polyculture in it and in the fall I plant it up with spring bulbs for several weeks of continuous flowering (we filmed a video about that too).
This year I'm planting it with a mix of annual vegetables, edible flowers and herbs, here's the full list:
3 x Rainbow chard
2x chili pepper 'Westlandse Lange Rode'
3 x lettuce 'American Red Edge'
2 x nasturtium 'Salmon Baby' (it says 'Black Velvet' in the video but I got the seedlings mixed up – both are beautiful)
2 x marigold 'Orange Gem'
1 x Red Shiso (perilla)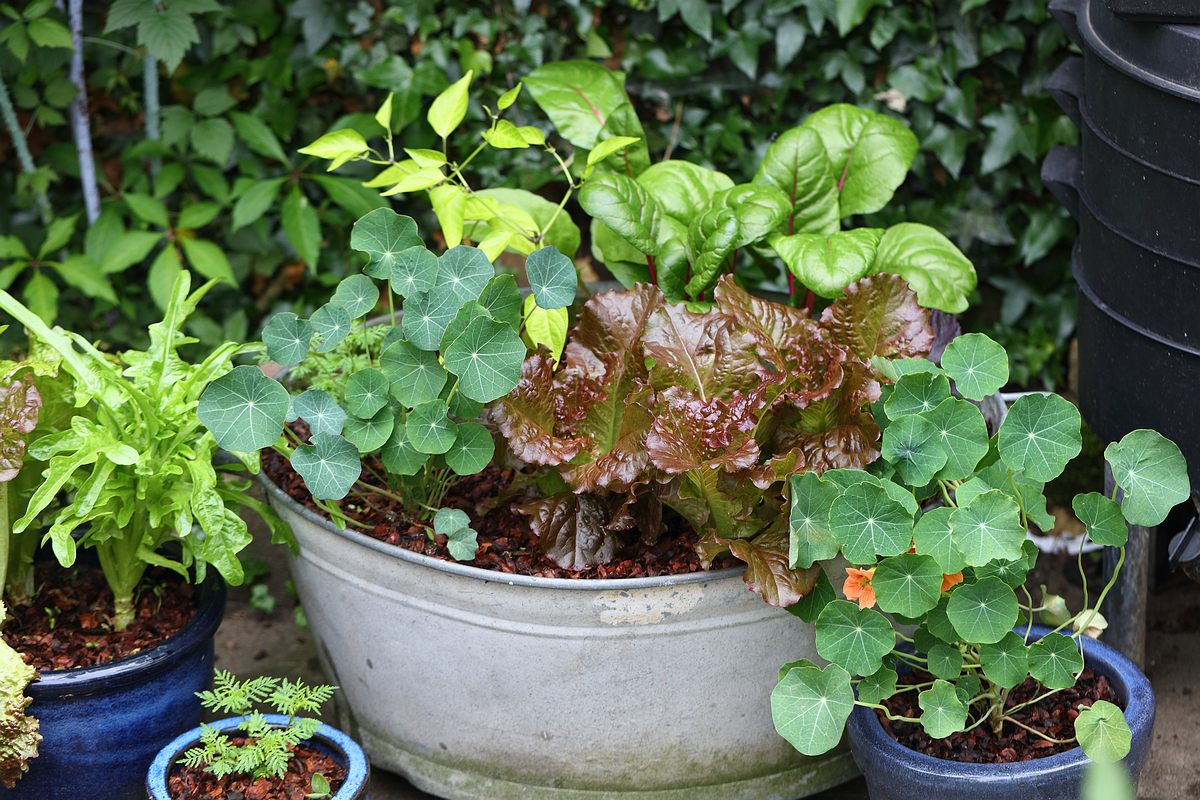 Do you also plant your containers with edibles?