Last time I told you about the wonderful Parmesan biscuits that I brought to a dinner as a hostess gift. And I brought these biscotti, too. Something to have with the wine, and something with your after-dinner coffee – everything thought of, you see.
These are not in the rock-hard biscotti category, the kind my son affectionately calls "toothbreakers". Unlike the more classic recipes, these contain butter, which means you can enjoy them even if your teeth are not what they used to be.
They are also very much seasonal with the cranberries – walnuts- cinnamon- ginger combination. Plus a dash of brandy, let's not forget about that.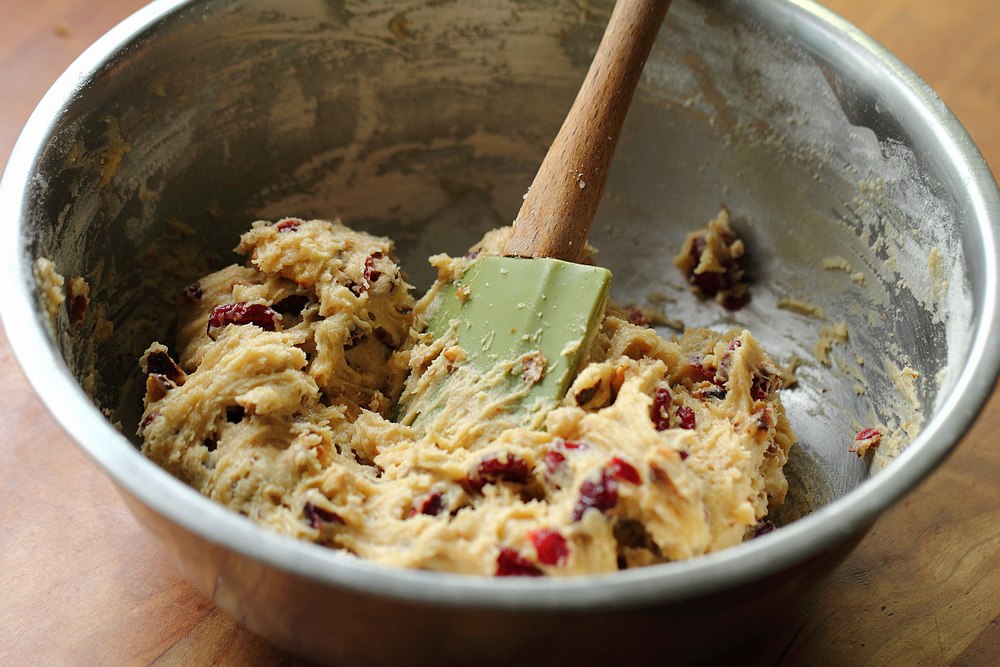 One year ago: Ricotta and chard turnovers
Cranberry and walnut biscotti
250 g (2 cups) unbleached flour
1 ½ tsp baking powder
¼ tsp salt
1 tsp ground cinnamon
½ tsp ground ginger
110 g (1 stick, ¼ pound) butter, at room temperature
125 g (¾ cup) sugar
2 eggs
4 tsp brandy
1 tsp vanilla extract
80 g (¾ cup) walnuts,
80 g (½ cup) dried cranberries
Preheat the oven to 160 degrees Celsius (325 degrees Fahrenheit).
In a medium bowl, combine the flour, baking powder, salt and spices.
Cream the butter with the sugar until fluffy. Add the eggs, one at a time, beating well after each addition. Mix on the brandy and vanilla extract. Add the flour mixture and beat until just incorporated. Stir in the walnuts and cranberries.
Divide the dough into two equal pieces. On a well floured surface, roll the pieces into long cylinders, about 3,5 cm (1,5 inches) in diameter. (You can wrap the cylinders well and freeze them for future use at this point. Defrost them before baking).
Place the cylinders on a baking sheet lined with baking parchment and bake until set and light brown, about 25 minutes.
Let the rolls cool, then slice them diagonally into about 1 cm (½ inch) wide biscotti. Lower the oven temperature to 150 degrees (300 degrees Celsius). Lay the slices on the baking sheet and bake for 10 minutes. Turn the slices over and bake about 10 more minutes, until completely dried. Cool and store in an airtight container.